Cheryl Wheeler and Kenny White - 10/8/22 - CANCELLED!
PFM has just received the below notice. We send Cheryl so much love and are so sorry this condition is still with her. All ticket holders will receive a refund as soon as possible. Refunds will appear on your credit card statement or in a check form if you mailed us checks.  Thank you for your understanding as we navigate thru this difficult time for Cheryl. Don't hesitate to email with any questions or comments. deb@pfmsconcerts.org ~ PFM
"We regret that the Cheryl Wheeler show on Saturday, October 8th, has been cancelled. Cheryl is confronting some serious mental health challenges and has been admitted to an in-patient treatment facility for an indefinite period.
Cheryl apologizes for the inconvenience but is currently incapable of taking on the strain of performing to the standard her fans deserve. It is her sincere hope that she's able to return soon.  However,  in the meantime she appreciates your thoughts and well wishes as she seeks the treatment she needs at this critical moment.
We thank you for your kind understanding,
"Cheryl Wheeler Management"
Cheryl Wheeler
We are very excited to be able to reschedule a concert with Cheryl Wheeler and Kenny White. Let's all come out and support her return to Peterborough after a few difficult years we've all gone through.
 "Cheryl Wheeler has to be seen to be appreciated. Nothing you read and nothing you hear from her albums prepares you for how good a performer she is.
"If your idea of a folk singer/songwriter concert is a bunch of people clapping politely after songs, and then sitting quietly while the performer says things like "This next song is about ...", well, you've never seen a Cheryl Wheeler concert before. 
"
"Cheryl's songs are often emotional portraits of people, leaving you with the impression that you know the characters. You find yourself being dragged into the song rather than standing outside and observing. Other songs by Cheryl are hilarious situation comedies.
"You may not be familiar with Cheryl, but you have probably heard her music. She is very respected as a songwriter by her peers, which can be seen by how many of them record her songs. Chery's songs have been covered by artists as diverse as Dan Seals, Peter Paul and Mary, Kenny Loggins, Garth Brooks, Suzy Boggus, Melanie, Bette Midler, Maura O'Connell, Sylvia, Kathy Mattea, and Holly Near. If they think she is great, then you owe it to yourself to learn more if you aren't familiar with her.
"From her albums you can tell that she is a gifted songwriter with a beautiful voice. From other people's comments about her you can learn that she is a natural story teller with a fantastic sense of humor. But until you see her in person, you never really believe what you've been told about her. Besides, almost half of the songs she does during her shows haven't been recorded!"
Cheryl's concerts are more like what you would find at a comedy club than expect to find at a folk music concert. "She will tell a story that has you rolling in the aisles, and then sing a song that leaves you wiping tears from your eyes. She will talk about some serious current event, and then sing a song that will have you howling with laughter. Her entire concert is an emotional roller coaster."
http://www.cherylwheeler.com/home/bio.html
Kenny White
"I'd have to say that Kenny White has earned a place among my favorite singer/songwriters … and particularly, lyricists.  As we say in the trade 'he goes deep.'   A true wordsmith AND musician who reveals a fine sense of humor, as well. Put on your headphones and listen carefully."
...David Crosby

"Kenny White is a quadruple threat – a singer, songwriter, pianist and producer with a knack for summing-up the human condition in half a song verse or less. (Take the lyrics "So you might as well put it on the line once in awhile, Maybe leave something more than ashes in a pile," from his song "Five Girls." Need we say more?"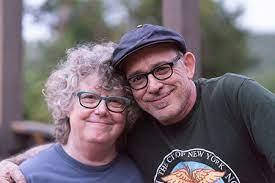 TICKETS
Please note the Peterborough Players policy noted to the left
Tickets often sell out in advance.
No need to print an online receipt.
We will have a list at the door.
Purchase tickets online below with a credit card.
Check option
Print and mail this
order form
with your check.

There are no refunds or exchanges for purchased tickets.