Tom Rush - with piano player Seth Glier - 4/29/22
Update to COVID policy for the Tom Rush concert on April 29th at the Peterborough Players:
In keeping with the Peterborough Players current COVID policy and the current uptick in cases, we will be asking for proof of Vaccination and masks to be worn at the Tom Rush concert on April 29th at 7pm. Doors will open at 6:15 in order to accommodate everyone.   We thank you in advance for your understanding.
Please let us know if you have questions or concerns. Email deb@pfmsconcerts.org
Tom Rush is just what we need as we come out of the dark days of winter and into warmer sunnier days of spring.
Tom Rush - "is still as great as ever. Voice is still gorgeous, humor is just as witty, and that is AFTER his bout with COVID 19! Seth Glier is amazing on the piano and his voice is the perfect complement to Tom's. "
Tom Rush "has made his reputation as a soft-spoken, powerful interpreter of traditional songs."
  --The New York Times
"Never miss a chance to see Tom Rush live  he's got that rare one-of-a-kind quality that makes you realize you've seen somebody who really matters."
  --Exclaim Magazine, Toronto Canada
Now celebrating five decades of touring, Tom has been thrilling audiences here and abroad with hits like No Regrets, Circle Game, Remember Song, Urge for Going and Merrimack County.
Tom Rush's impact on the American music scene has been profound. He helped shape the folk revival in the '60s, the folk-rock movement of the '70s, and then the renaissance of the '80s and '90s, his music having left its stamp on generations of artists. James Taylor, Emmylou Harris, Tom Petty and Garth Brooks have cited Tom a major influence.  His early recordings introduced the world to the work of Joni Mitchell, Jackson Browne and James Taylor.  Subsequently, his Club
47 concerts brought national attention to emerging artists such as Nanci Griffith and Shawn Colvin.
As vital and engaging as ever, Tom is still doing what audiences love him for: writing and playing …passionately, tenderly…knitting together the musical traditions and talents of our times. He's also celebrating a YouTube hit, The Remember Song, that's gone viral with over 7 million views.
Tom currently tours either as a solo act, or — in keeping with his life-long interest in introducing emerging artists to a wider audience —accompanied by up-and-coming Singer/Songwriter Seth Glier.  In either format he continues to captivate sold out audiences of loyal fans.
 
Seth Gleir
Grammy-nominated Seth Glier is a singer-songwriter, producer, and multi-instrumentalist. NPR describes his voice as "otherworldly" while praising him as "an engaging performer and storyteller." His critically acclaimed, emotionally dense catalog of work often draws upon traditional roots music, experimental instrumentation, and moody atmospheres that result in soulfully intelligent stories that can alternatively fight the power or break your heart.
With five albums, five Independent Music Awards, and even a U.S. State Department-sponsored international tour under his belt, Glier has also played with a diverse list of artists such as Ani DiFranco, Martin Sexton, James Taylor, Ronnie Spector, and Marc Cohn. He's currently on tour and is debuting new music, including his two latest songs "If It Wasn't For You" and "Stages", both releasing in 2020. Inspired by Nobel Peace Prize winner Malala Yousafzai, "If It Wasn't For You" echoes the young activist's own concepts about the transformative power of turning one's trauma into gratitude and awareness. "Stages" captures the magic and secret joy that's shared when close relationships evolve using the universal art of ritual. Both singles are available on exclusive, collectible 7″ vinyl in a very limited run offered only at his live shows. Glier plans to put out more music throughout the year while continuing to connect with audiences using his eclectic, often humorous, and always insightful artistry.
"Also a producer and multi-instrumentalist, Glier is recognized for his intelligent storytelling, moody atmospheres and emotive soulful vocals that tug at the listener's heart." – Earmilk
for more info: http://sethglier.com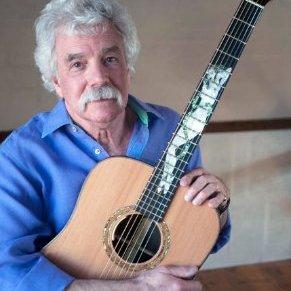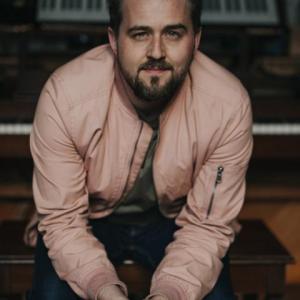 TICKETS
Tickets available at the door.  Bring cash or a check.