So thrilled to bring The Nields back to Peterborough. Long time friends of The Folkway and beyond.
If there's one constant here, it's The Nields sisters' beautifully sweet vocal harmonies that sound eerily like the Roches singing Lush in a really big room. It's infectious stuff.
-Austin Chronicle
What's A Nields? The Nields story begins with the two sisters. Nerissa and Katryn a grew up singing folk songs in the kitchen and in the back seat of the family car. Katryna learned to sing melody with their father, eventually making her an ideal front person for the band. Nerissa, on the other hand, tackled the harmonies; with that skill, she provided a natural counterpoint to her sister's vibrant lead. "I knew I wanted to be a singer and songwriter from the time I was 7," explains Nerissa. "I remember I wrote my first song that I was really proud of when I was 13, and right away I had a harmony for it, so I dragged Katryna out of her room and taught her the harmony. It was instinct -- I knew that my sister should be there." In the late '80s, Nerissa and Katryna met a graduate student named David Jones, who had always longed for a career in music. Playing acoustic guitar through an electric pedal board, he joined the sisters as they played open mics in the Washington, DC area. Later, he married Nerissa and took HER last name ("Just like the Ramones!," he said). The trio then moved to New England and released their first two recordings, 66 Hoxsey St. (named after the house in Williamstown, MA that Nerissa and David were living in when they started the band.
By the fall of '94, The Nields were a full-fledged five-piece acoustic rock explosion. The critical kudos were coming in, with The Boston Globe commenting simply, "The Nields are young. They are hip. They are hot.
 So much more to their story at  https://nields.com/
XVII, the Nields' seventeenth album, is both their most personal and their most community-minded. Well into their third decade as a musical partners and—judging by this sublime album––at the very top of their game, the Nields turn to meditations on time, and turning points, their roots and community – both musical and personal – but they also express joy in the present, faith in the future, and a whole lot of hope and promise.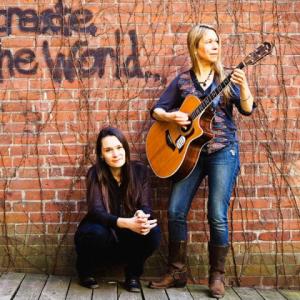 TICKETS
$30 tickets available at the door (cash/checks only)