"…the leading male singer/songwriter of the New Folk movement" – Rolling Stone
"Listening to John Gorka sing, one can get goose bumps all over. There are many reasons: fresh lyrics, a stunning emotional baritone, and his twisted humor." – New York Times
From New Jersey, John Gorka is a world-renowned singer-songwriter who got his start at a neighborhood coffeehouse in eastern Pennsylvania. Though small, Godfrey Daniels was and is one of the oldest and most venerable music institutions and has long been a hangout for music lovers and aspiring musicians. In the late 1970's, John was was one of these aspiring musicians.
In addition to his 11 critically acclaimed albums, John released a collector's edition box featuring a hi-definition DVD and companion CD called The Gypsy Life. Windham Hill also released a collection of John's greatest hits from the label called Pure John Gorka. In 2010, he also released an album with his friends and Red House label-mates Lucy Kaplansky and Eliza Gilkyson under the name Red Horse. Getting high praise from critics and fans alike, it landed on the Billboard Folk Charts and was one of the most played albums on folk radio.
Many well known artists have recorded and/or performed John Gorka songs, including Mary Chapin Carpenter, Nanci Griffith, Mary Black and Maura O'Connell. John has graced the stage of Austin City Limits, Mountain Stage, etown and has appeared on CNN. His new song "Where No Monuments Stand" is featured in the upcoming documentary Every War Has Two Losers, about activist and Oregon Poet Laureate William Stafford (1914-1993).
Continue reading and so much more at https://www.johngorka.com/bio-2/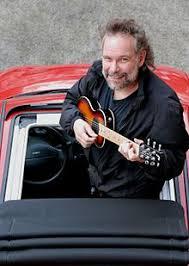 TICKETS
Tickets often sell out in advance.
No need to print an online receipt.
We will have a list at the door.
Purchase tickets online below with a credit card.
Check option
Print and mail this
order form
with your check.
There are no refunds or exchanges for purchased tickets.
John Gorka is sold out.