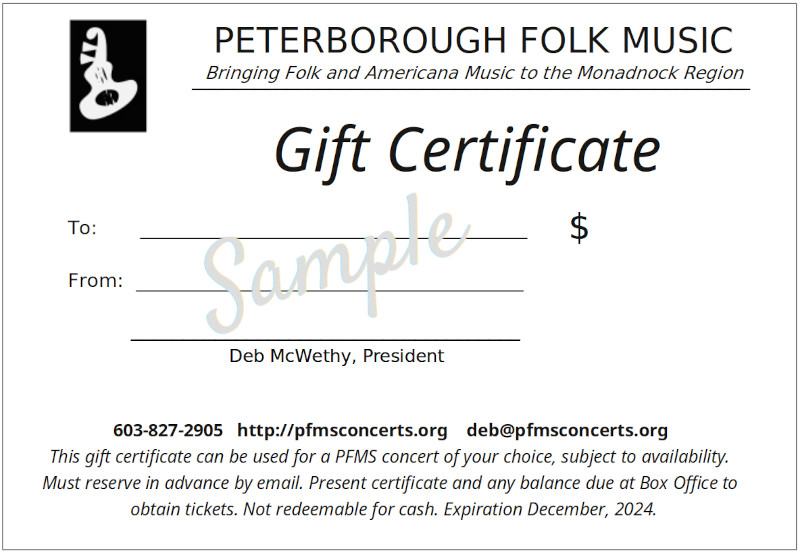 Gift Certificates are a great gift any time of year!
Peterborough Folk Music presents a diverse group of well-known and emerging artists who truly inspire their audiences, as well as develop new artists as they fine-tune their craft.
Check our schedule often as we continue to announce concerts between March and Nov, 2023. (Our 27th year)
Thank you for supporting our mission.
Enjoy the best and most diverse acoustic music in the Monadnock Region.
Gift Certificate
Check
Print and mail this
order form
with your check.
Online
Purchase a gift certificate below with a credit card.